-- Description: Play sound on OnFileUploaded event, you can use it on other events too.
-- Author: Luke
-- Date: 2010-04-23
Code: Select all

require("w32")

for i=1,3 do
w32.PlaySound("C:/WINDOWS/Media/ding.wav")
w32.Sleep(1000)
end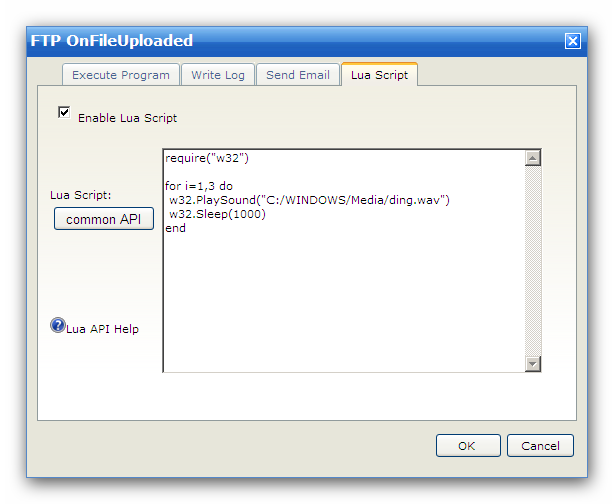 Here we used a modified Lua lib "w32", it allows Lua scripts to call some windows APIs.
And we provide a archived file with lib "w32", you can download it then unzip it into the working directory of Wing FTP Server.
Download Link:
https://www.wftpserver.com/bbsres/libw32.zip
Note

: This script will be compatible with Win2000, Win XP and Win2003.